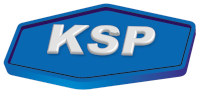 KAZEMA SUPPLY & PARTS KSCC
Kazema Supply and Parts KSCC. (KSP) is an ISO Certified Company with its Headquarters in Kuwait, Shuwaikh Industrial Area. KSP  is a leading stockist, wholesaler, distributor and retailer for Multi brand Air Conditioning and Refrigeration Equipment, Components, Tools, Spare parts, Instruments and Supply.
KSP has 10 sales outlets and 6 field Sales Engineers to serve customers across Kuwait
Six retail outlets which includes two Grand Stores and five Showrooms to serve walk-in customers.
Sales-on-Wheels – Four door-to-door Van Salesmen who reach out and sell goods at the customer's door steps anywhere in Kuwait
Six Field Sales Engineers to provide sales support, make scheduled visits to customers in order to secure, renew and arrange delivery of orders. Oil companies, various large private and public companies and institutions are some of the main customers looked after by them.
All sales outlets are backed by modern warehousing facilities and delivery fleets managed by a highly experienced, efficient and professional purchase & logistics support team.
KSP has proper control systems in place which includes a highly efficient and integrated computer system – Oracle ERP Business Suite, which keeps KSP connected 24×7. Regular internal audits along with robust management control systems add to our quality of service and operations.
KSP has branches in Bahrain and Qatar:·      
Kazema Center Company, Bahrain – two showrooms and one Van Sales backed by a modern warehouse.·      
Kazema Supply and Parts, Qatar – two showrooms and one Van sales backed by a modern warehouse.
KSP Grand Store Shuwaikh Tel : 24815300
KSP Grand Store Al Rai, Tel : 24725375
KSP Showroom Fahaheel, Tel : 23920507
KSP Showroom Jahra, Tel : 24569517
KSP Showroom Hawally, Tel : 22655841 
KSP Showroom Canada Dry St. Shuwaikh, Tel : 24915210
KSP Delivery Center Subhan, Tel : 24721155 Ext 2263 / 2276
Showroom 1
Al Ajaji Complex
Showroom # 0726D
Road# 31, Block# 611
Al Hamriyah, Sitra, Bahrain
Tel : +973 17732920
Showroom 2
Shop# 31718
Road# 1865, Block# 318
Al Hoora, Manama (Near Al Hoora Secondary Girls School), Bahrain
Tel : +973 17732920
Showroom 1 and Office
PO Box: 201935,
Souq Al Rabeh Building : 172 ,Shop #10
Zone :57 ,Street:05
Al Kassarat Street #05 (Al Attiya Road)
Industrial Area, Doha, Qatar
Tel : +974 44687872
Showroom 2
PO Box: 201935,
Al Khaleej Building :104, Shop #03
Zone : 15 ,Street :220
Doha – Jadeed , Opp. Qatar Petroleum Building
B Ring Road, Doha-Qatar
Tel : +974 44687872
KSP is the sole distributor for many international brands and exclusively hold rights for selling agency products in the local and GCC market. Contact us for more details….